Create Invoice for your businesses
Send your online invoices hassle free to your clients. Send payment reminders to your clients from anywhere, Simply follow up and get notified of the status. Get paid faster and easier through our invoicing software.
Create Professional Invoices
Efficiently made professional invoices are essential for creating brand image, building trust with customers, and encouraging payment. This invoicing system lets you create perfect invoices in seconds.
Bill multiple customers
You are getting a very nice template
Add your company logo and personalize the invoices
Automate recurring invoices
Manage customers contact
You can send Emails and SMS
Save payment info in cash, checks, and bank transfers
Send Invoices Effectively
Helps ensure the invoices you send actually reach your customers along with timely reminders to clear their past dues.
Send invoices via Email and SMS to clients
Keep track of customer's invoice status
Follow up with automated payment reminders
Get paid faster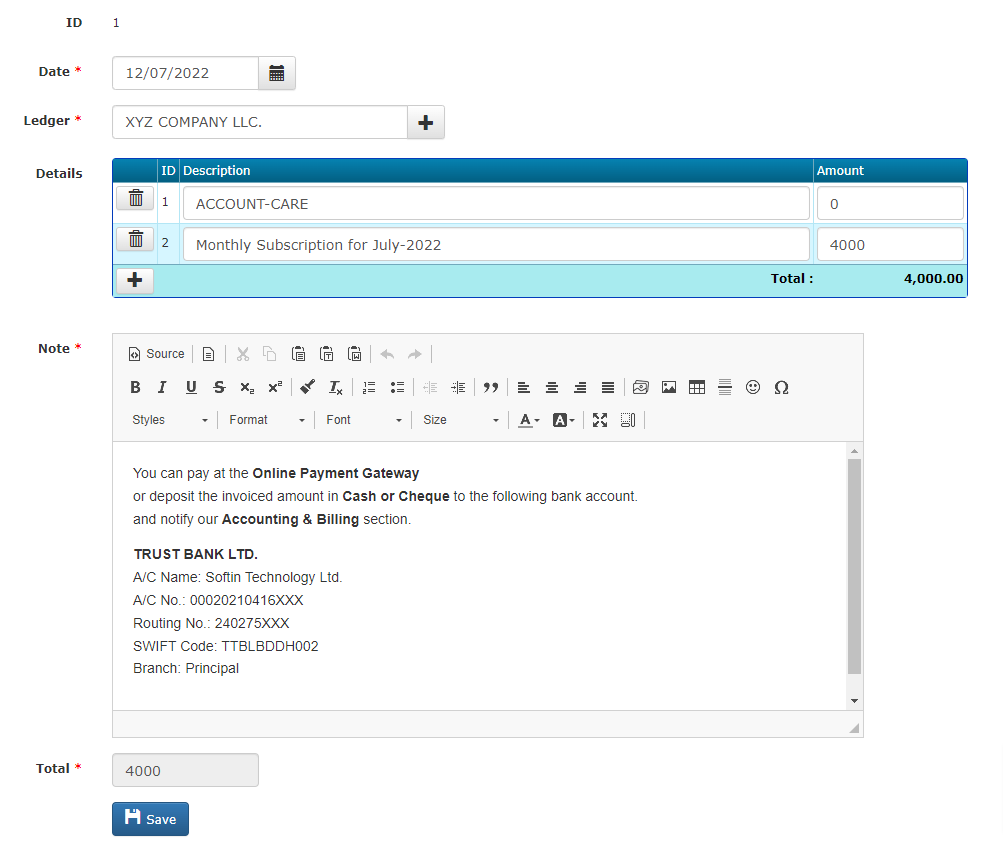 Integrations
Invoice integration is a direct connection between accounting and inventory software to keep track of your stock and thereby have an effective control over it provided you use both accounting and inventory modules of Account-Care.
Accounting and bookkeeping
Payment processing
Customer management
Stores management
Accounting

Integrating your invoice and accounting software makes tax reporting a breeze and will give you a better sense of your business's overall cash flow.

Inventory

Inventory management integrations paint a more complete picture of your inventory across all channels so your stock is always up-to-date.